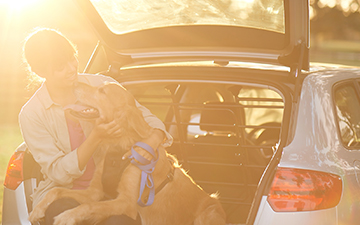 While our dogs' coats give them some defence against the harsh UV rays that cause sunburn, certain dogs are more at risk than others. Dogs with lighter coloured fur, a thin coat or no fur (our Chinese Crested friends, for example) are more prone to sunburn as harmful rays will more easily get through to their skin. This also applies to dogs that have been shaved.
Sunburn isn't just painful for our pets. It can also make them vulnerable to developing skin cancer – which is something none of us want for our canine companions. The sun's UV rays cause skin cancer by penetrating the skin and damaging the genes within the skin cells. And because the delicate skin around our dogs' ears and nose is especially susceptible to sunburn – and therefore skin cancer – we need to take extra care to protect those sensitive areas.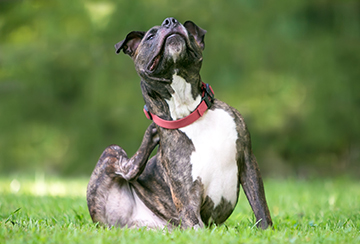 How can I keep my dog safe in the sun?
1.  Stay out of the sun
It might sound obvious, but for pets that are prone to burning, it's best to keep them out of the sun altogether where possible – especially from 11am-3pm. A nice shady spot indoors or out (if it's not too hot) with access to drinking water is preferential for dogs.
2. Pack a parasol
If you're planning on taking your dog to the beach, or for a picnic in the park, be sure to pack something that will provide shade – such as a parasol. They'll thank you for a nice shady spot out of the sun that they can escape to.
3. Cover up
If your dog has large areas of unpigmented skin or a thin fur covering, why not try using a child's T-shirt to help protect their body? Or you can buy a dog 'sun suit' that's specifically designed to block UV rays – and even doggie hats for extra protection.
4. Slap on the doggy sunscreen
Sunscreen protects dogs from sunburn, just as it protects us, but human sunscreens aren't generally safe for dogs. Some ingredients in human sunscreens can be toxic to dogs, and we don't want to risk that.
Apply a pet-safe sun cream (ideally at least SPF 15) to any areas that are lacking in pigment or more exposed. These include your dog's ears, nose, belly and thighs. 
5. Treat dog sunburn
If you suspect your dog is suffering from sunburn (the tell-tale signs are usually red or flaking skin), you should get them out of the sun straight away and contact your vet for advice. Applying aloe vera gel is a great way to help soothe sunburnt skin and keep your dog comfortable. And the good news is, sunburn usually heals within a few days and doesn't generally leave a scar.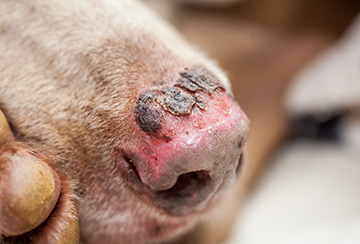 Have fun in the sun but remember – safety first! It's up to us pet parents to make sure our dogs can delight in the joys of summer days while staying out of harm's way. With a little preparation and protection, we can do just that.
Image

Image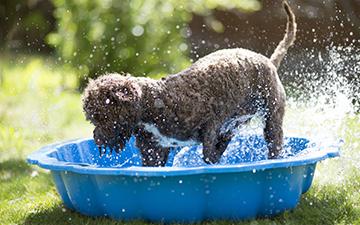 Heatstroke in cats and dogs - the facts
Taking your pet on long car journeys in the summer can put them under stress, with the risk of heatstroke. Check out our pet travel survival guide.
Image

Image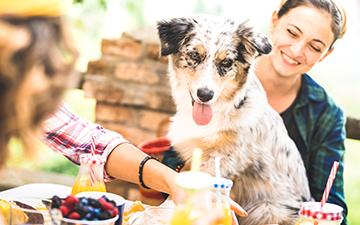 Dogs and barbecues - all you need to know
We all love a barbecue but they can be hazardous to our pets. We share our top tips to make sure your dog or cat stays safe from burns or tummy problems
Image

Image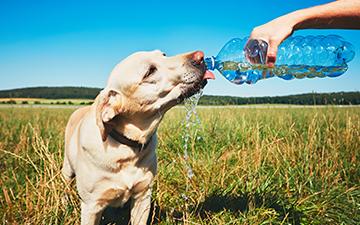 How to keep your pet cool this summer
Expert tips on summer pet care and wellbeing, from how to keep your cat cool, walking dogs in hot weather, to signs of heatstroke for pets and preventing paw burn.
Image

Image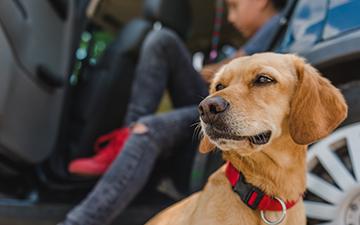 Do I need a pet passport to travel abroad? Post-BREXIT pet travel, explained
Know all the latest rules and advice for travelling with pets to EU countries and NI after Brexit and how to prepare for travelling abroad with your dog or cat.
Image

Image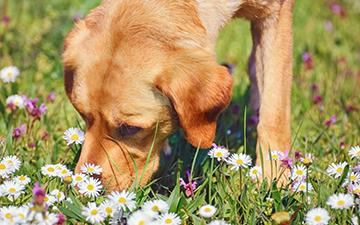 The plants toxic to dogs and cats you should watch out for this summer
Expert advice on how to make your garden pet-friendly this summer. The most common garden plants, shrubs, grasses and trees that are poisonous for dogs and cats.
Image

Image
Summer pet care tips from veterinary expert, Marc 'the vet' Abraham
Summer pet care safety tips and advice from veterinary expert Marc 'the Vet' Abraham, from understanding pet behaviour to protecting your pet in hot weather
Two Paragraphs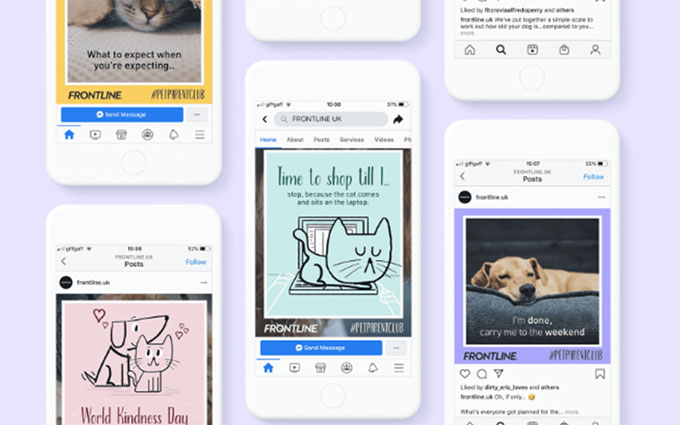 We've got an amazing community of dedicated pet parents on our social channels. You'll find pet care tips and cute pics, plus advice from our pet experts. We can't wait to welcome you to the club!