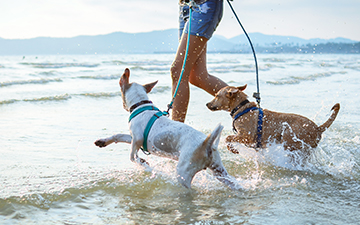 When are dogs allowed on the beach?
Our dogs love playing in the sea, but it's important that we can all enjoy the beach safely. For this reason, some beaches don't allow dogs, or only allow them at certain times of the year. Dogs are welcome on most beaches outside of the busy summer months, so if you want to take your pet on a seaside walk this season, check what the rules are. There are plenty of dog friendly beaches in the UK – you can find a full list of them here.
Is sea water bad for dogs?
If your dog is drinking sea water while they're splashing about on a dog friendly beach, you might be worried it could do them harm. Sea water is bad for your dog because it has a high salt content. Ingesting salt can cause dehydration, vomiting, lethargy and diarrhoea – but if your dog is drinking sea water excessively, this sodium can build up to toxic levels, causing seizures, kidney damage, and even death. Contact your vet immediately if your dog was drinking sea water and is showing any signs of sodium poisoning.
If your dog is drinking sea water, it's likely because they're thirsty, so give them plenty of fresh water and shade. Having a break after every 15 minutes of swimming in the sea can also reduce the risk of sodium poisoning.
Can you put sunscreen on dogs?
Dogs can get sunburned, especially if they have white fur and light skin. You can put sunscreen on dogs to protect them from the sun's harmful rays – and, in fact, you should!
Apply sunscreen to the parts of your dog that are sensitive to the sun – this is areas that don't have much hair, like their nose, lips, ears, tummy and groin
Let the sunscreen soak into your dog's skin for a few minutes – make sure they don't lick it off
Use a special dog sunscreen – The ingredients in some sunscreens for humans can be toxic to pets
Re-apply sunscreen throughout the day – especially during the hottest part of the day (from 11am to 3pm), and if your dog has been swimming
Can dogs get skin cancer?
Like us, dogs can get skin cancer. Dogs with light-coloured skin or thin fur are most at risk, and your dog's age and breed can also play a part. Regularly applying sunscreen and making sure your dog has plenty of shade in hot weather can help lower the risk. Keep an eye out for any lesions, lumps and scabs on your dog's skin – they may be a sign of skin cancer, and early treatment will give your pet the best chance of making a full recovery.
Take a look at our advice pages for more tips about having fun with your pet this summer.
More from Summer Pet Care
Image

Image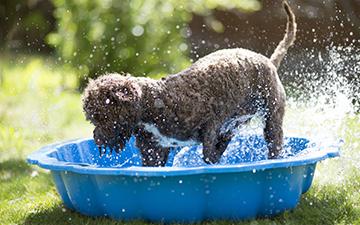 Heatstroke in cats and dogs - the facts
Taking your pet on long car journeys in the summer can put them under stress, with the risk of heatstroke. Check out our pet travel survival guide.
Image

Image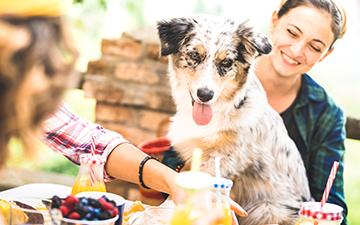 Dogs and barbecues - all you need to know
We all love a barbecue but they can be hazardous to our pets. We share our top tips to make sure your dog or cat stays safe from burns or tummy problems
Image

Image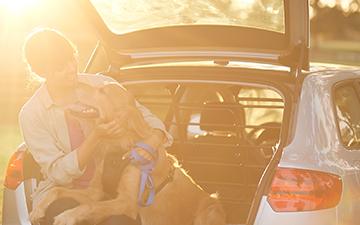 Protecting your dog from sunburn
Dogs love playing in the sun, but we need to protect them from the harmful rays. Find out how to keep your dog safe, and how sunscreen can help.
Image

Image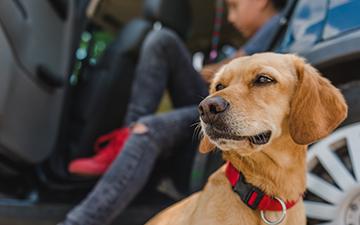 Do I need a pet passport to travel abroad? Post-BREXIT pet travel, explained
Know all the latest rules and advice for travelling with pets to EU countries and NI after Brexit and how to prepare for travelling abroad with your dog or cat.
Image

Image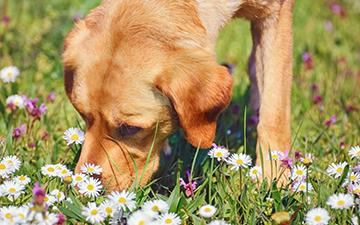 The plants toxic to dogs and cats you should watch out for this summer
Expert advice on how to make your garden pet-friendly this summer. The most common garden plants, shrubs, grasses and trees that are poisonous for dogs and cats.
Image

Image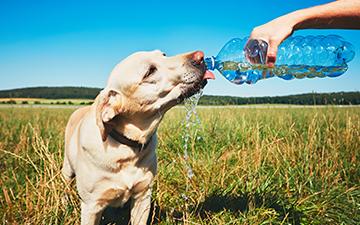 How to keep your pet cool this summer
Expert tips on summer pet care and wellbeing, from how to keep your cat cool, walking dogs in hot weather, to signs of heatstroke for pets and preventing paw burn.
Two Paragraphs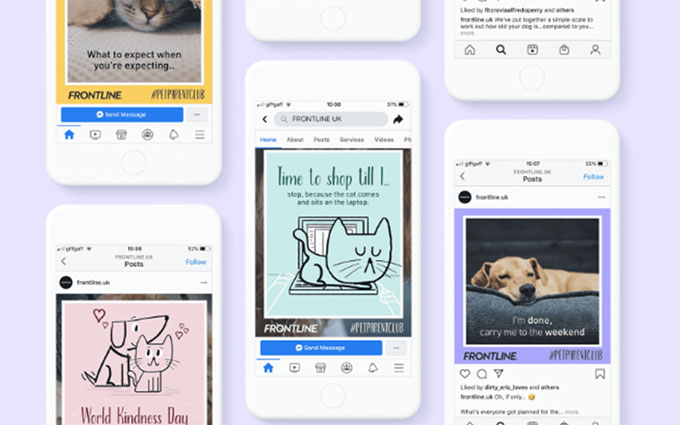 We've got an amazing community of dedicated pet parents on our social channels. You'll find pet care tips and cute pics, plus advice from our pet experts. We can't wait to welcome you to the club!