Understanding cat tail signals
They may not wag them as excitedly as dogs do. But, if we know the subtle signs to look out for, a combination of tail height and movement can create a unique cat language – one that tells us a great deal about their mood.
Tail height
High
This is happy and confident cat body language. Walking towards you with their tail high is also a common greeting to someone they're happy to see – making it a simple way to potentially tell if your cat misses you when you're gone.
Lowering
As a general rule, the lower your cat's tail, the less comfortable they are feeling. If it's sticking straight out behind them, they may just be unsure of the situation. If it's even lower ­it could signal defensiveness, or even aggression. It's worth noting that certain breeds, like Persians, do carry their tails low as a matter of course, however.
Tucked under their body
This type of cat body language suggests something is making them nervous or frightened, as this is usually a sign of submission.
Image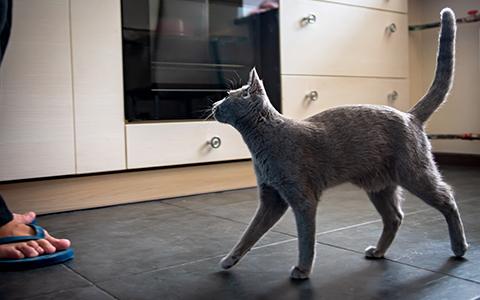 Image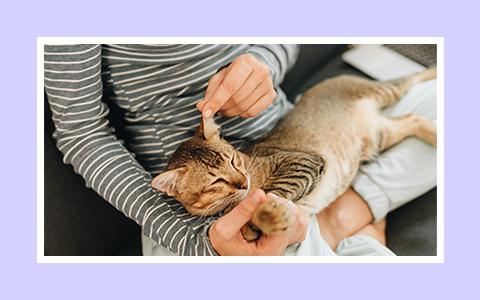 Image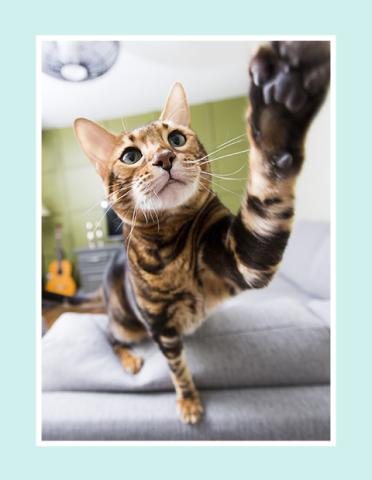 Tail movements
Slowly from side to side
Usually means your cat is focused on an object, such as a toy or another furry companion.
Fast back and forth
Suggests they're scared or angry. It's probably best to give them some space!
Wrapping around
If you see your cat wrap its tail around a companion, it's a good thing! In cat language, this usually means they're friends.
Curving
Often a sign of a friendly cat. They're interested in spending some time with you and may even want to play a game.
Puffed up
As with the arched back, this type of cat body language suggests they're trying to make themselves seem bigger, which means they may be agitated or frightened.