Buy online from these retailers
Find FRONTLINE® near you
Search our Store Locator to find locations and purchase FRONTLINE® near you.
It will be placed a map view with a zoom level of 7
Two Paragraphs
Get answers from the experts
Got a question about fleas, ticks or worms? We can help! Take a look at our FAQs or send us a message.
Two Paragraphs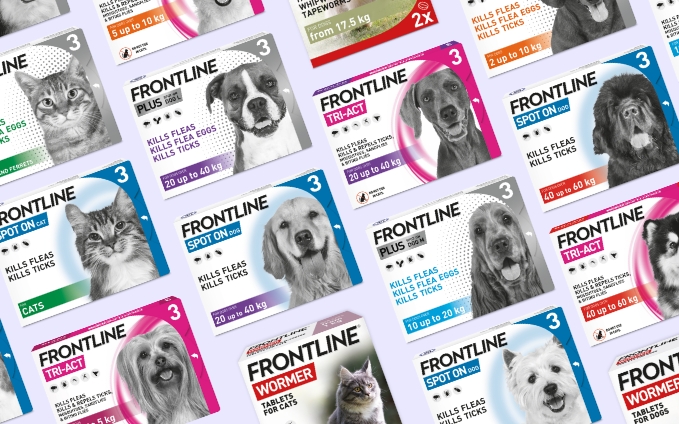 Find the right product for your pet
From advanced flea and tick treatments to household sprays, our products are developed by experts to help keep your pet and home protected.